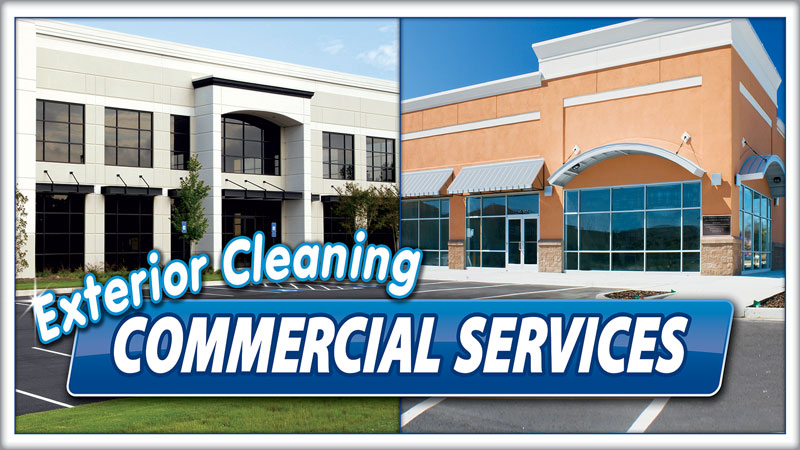 Commercial Services
Crossfire Cleaning is proud to be the Smyrna, TN and surrounding area's top provider for cleaning and protecting your commercial properties. This includes multi-family, retail, office and industrial properties. Using professional-grade equipment and quality specialized cleaning solutions, our team of professionals will safely clean your entire property. Our techs clean the faces of buildings and sidewalks, washing away grime, gum, pollution, dirt, bird droppings, insects, mold, mildew, bacteria and spills. We'll make your commercial property safer and more inviting for your clients, and for your employees.
Make the Best First Impression
We understand the importance that a positive first impression makes when it comes to your business. We provide a clean and safe environment for your employees, customers and clients, and help ensure that it looks as inviting as possible.
We provide cleaning for all exterior surfaces: roof and gutter cleaning, apartment and multi-family complexes, parking areas and sidewalks, dumpster pad cleaning, restaurant facades, nursing homes and educational facilities.
We pressure wash commercial, industrial as well as municipal properties and common areas in communities. Let us bring back the shine and beauty that may be hidden beneath the influence of weather, traffic or other circumstances. Your satisfaction and your customer's positive experience are our top priority.